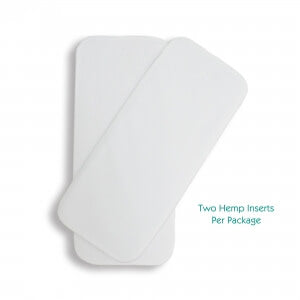 Thirsties Hemp Inserts, 2 pk Small
Regular price
$8.99
Sale price
$10.55
2 pack size small!
Need an overnight solution? Looking to add on to your current reusable diapering system as an answer for your little heavy wetter? Accessorize with a Thirsties Hemp Insert for the very best in bulletproof protection against leaks!
Thirsties Hemp Inserts add a tremendous amount of additional absorption capabilities to your existing cloth diapering system yet adds only the thickness of two stacked nickels!
Made from 6 layers of remarkably soft hemp & organic cotton blend knit jersey.
This hemp is thicker, softer, and holds-up better than any other on the market.
Content 55% Hemp/45% Organic Cotton Knitted in the USA!
Sold as a 2 pack in small
Before Use: Thirsties Hemp products need to be washed and dried at least three times before use to rid the fibers of the natural oils. This is done separately from your other diapering products for the first 3 washes. Hemp will be fully primed after 8 wash cycles.
At every wash cycle: -Prewash on warm -Wash on hot -Add another rinse on warm. You may hang to dry, or dry in the dryer on medium heat. If the diapers are stiff after line drying, you can throw them in the dryer on medium heat with some wool dryer balls to soften them.