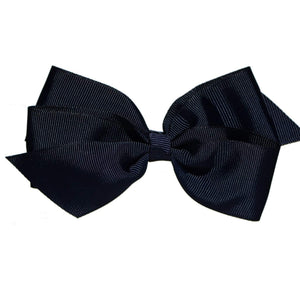 No Slippy Hair Clippy 5" Toddler & Up Bows
Regular price
$7.99
$0.00
Perfect for toddlers and up! No Slippy Hair Clippy bows are unique and elegant and have stood the test of time! 

5" Grosgrain queen overlay bow
Comes on our standard 1-3/4" alligator pinch clip, or a 2-3/8" French clip
Each clip is fully lined in luxurious Swiss velvet ribbon
Guaranteed to be no slip and ouch free!
Meets or exceeds all child safety laws worldwide
Made in U.S.A.