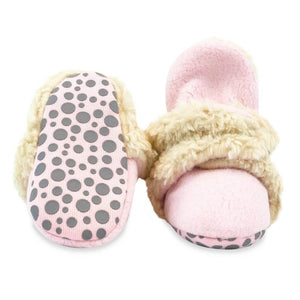 Zutano Extra Warm Furry Booties, 24 Months
Regular price
$17.99
Sale price
$25.00
Award winning baby booties that are soft, comfy, and designed to stay on even the most wiggly little feet!
Cozie furry booties feature a cozie fleece exterior with comfy furry fabric detailing on the heel and strap for added warmth and style. A cozie fleece liner adds even more warmth for those colder months. Completes any cold weather outfit.
The grippers on the bottom are designed to help new walkers grip slippery floors when your little one starts to take those momentous first steps. 
Shell: 70% Cotton, 30% Polyester

Lining: Furry 100% Polyester

Machine washable