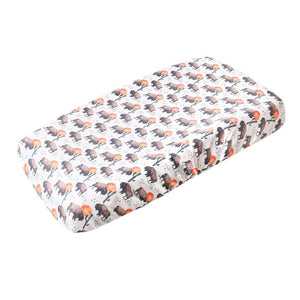 Copper Pearl Diaper Changing Pad Cover - Bison
Regular price
$22.99
Sale price
$24.95
Premium knit fabric that feels incredibly soft to the touch!
Universal fit for all standard diaper changing pads. Elastic stitching around the entire cover ensures a tight fit that looks clean and modern. 
Various matching items such as sheets, quilts, swaddles may me available.
Machine wash cold, tumble dry low heat.
Copper Pearl offers a money back guarantee.